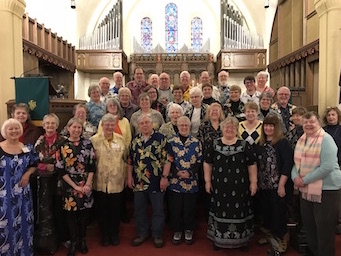 WELCOME!
Union Church of Proctor is open for worship in our beautiful sanctuary. Services are held on Sundays at 10:00 a.m. Masks are optional.
You may also worship with us via Zoom (online or by phone). Please email:
unionchurchproctor@gmail.com or call the church at 802-459-3624 to be added to our email list for online services information.
Be well, and we look forward to worshipping with you!

WHO WE ARE...
We are an interdenominational church grounded in the Protestant tradition of Christianity.
We strive to:
* give loving service to all people,
* seek righteousness, justice,
good will and peace.
* foster forgiveness and compassion.
* provide fellowship and unity
for all.
No matter where you are on your spiritual journey, you are welcome here!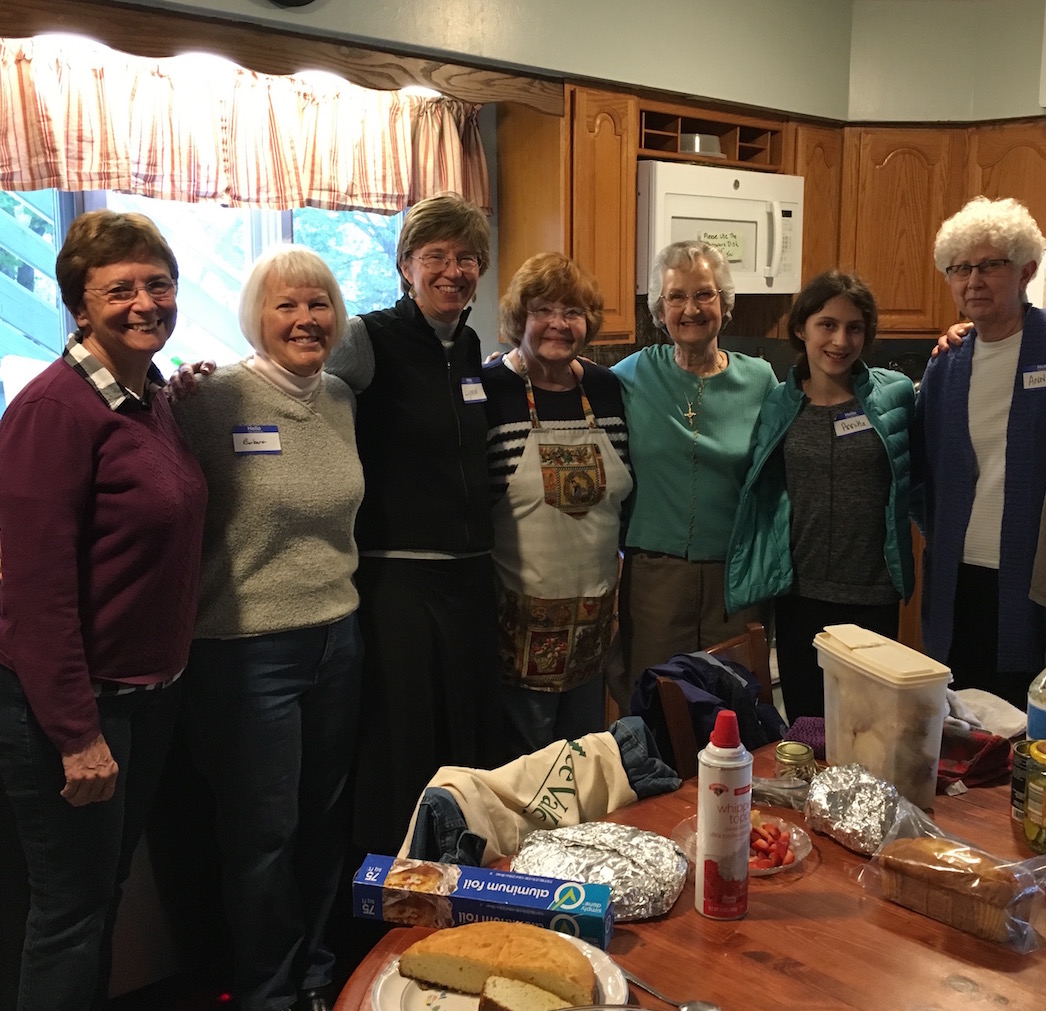 We provide a dinner for the residents of the Rutland Dismas House on the 1st Wednesday of every month. The meal usually includes a main dish, vegetable or salad, rolls or bread, and a dessert for around 8-10 people. While COVID restrictions prevent us from sharing the food around the table with the residents and staff as we have in the past, the meal is still very much appreciated and can be easily dropped off on the Dismas House back porch. If you would like to provide a dish for the meal, please contact the church at unionchurchproctor@gmail.com the week before.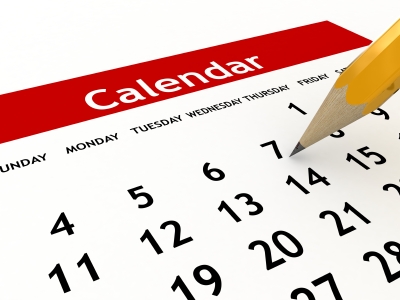 Be sure to check the CHURCH NEWSLETTER and CALENDAR for details of events going on at Union Church. We wouldn't want you to miss anything!


Music is Ringing Out at Union Church!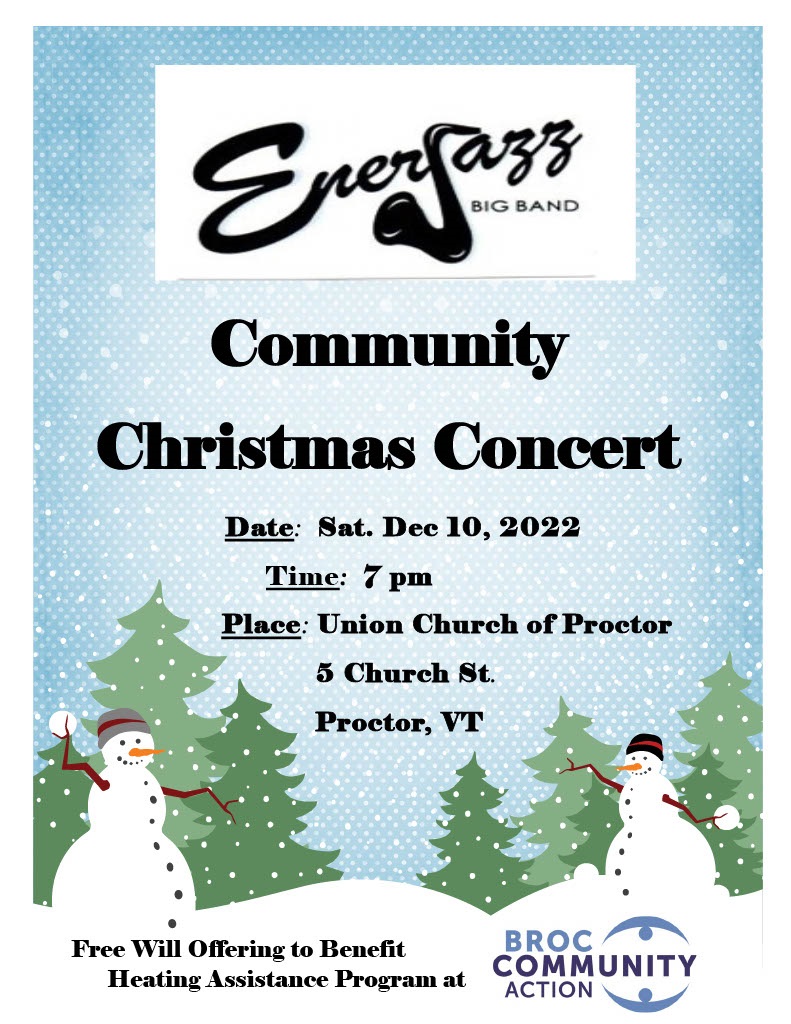 We have not one, but TWO upcoming concerts at Union Church!

On Dec. 10th, as a thank you for allowing them to use our Parish House for rehearsals all year, the wonderful EnerJazz Big Band will perform a free Community Christmas Concert at 7:00 PM in our sanctuary. Great music in a beautiful space and your free will donation will benefit the BROC Community Action Heating Assistance Fund. A perfect combination for the season!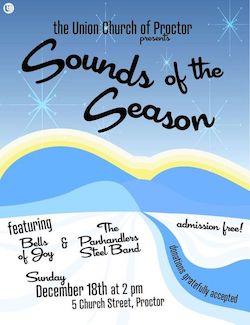 Be sure to come back to the Sanctuary on December 18th at 2:00 PM for "SOUNDS of the SEASON," a combined concert featuring Bells of Joy under the direction of Karen James and The Panhandlers Steel Band led by Union Church's own Music Director, Jennifer Cohen. Last year's concert was fantastic and this year's promises to be as well.

Bring your family and friends and join in the joyful music of the season!





Christmas Eve
Candlelight Service

A Christmas Eve Service of lessons, carols, and candlelight will be held in the sanctuary at 7:00 p.m. Please come and enjoy incredible music and the retelling of the story of Christ's birth as we rejoice together in this special time of hope, peace, love, and joy.